Whether it's tree sap on your car, gum stuck to your floor, or grease caked onto your grill, sticky situations happen. While it's never fun to deal with, those chores don't have to turn into a long, tiresome process.
At Goo Gone, our goal is to help you get out of messy problems in a hurry. From gum to grease, fabric to fiberglass, we're here to help you avoid those sticky situations. That's why we're putting our industry expertise to good use and answering some of your common questions. Here's one we hear a lot:
Which Goo Gone product should I use for a specific job?
Here's a quick guide to help you make the right purchase. Consider your goo as good as gone.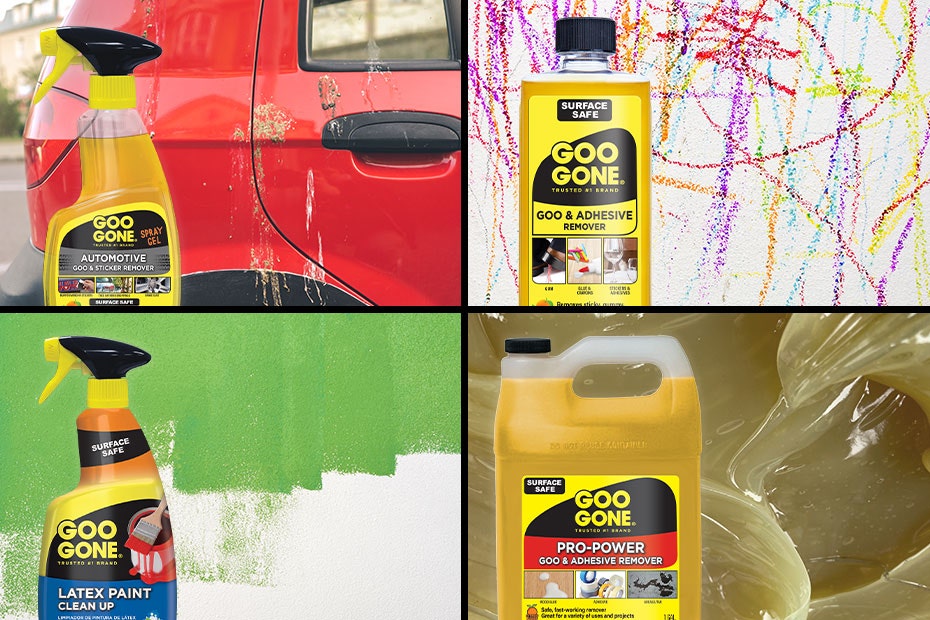 The OG of clean, Goo Gone Original is what started it all. You can remove sticky and greasy messes to help return your surfaces to their original condition.
Goo Gone Original is surface safe and an amazing adhesive remover. It easily lifts tape or sticky residue, and it can even remove crayons and glue from surfaces that you want clean. It's perfect for any sticky mess around the house.
However, we don't recommend using Goo Gone on silk, leather, suede, rubber, faux stainless steel, drywall, unfinished wood, or unsealed stone.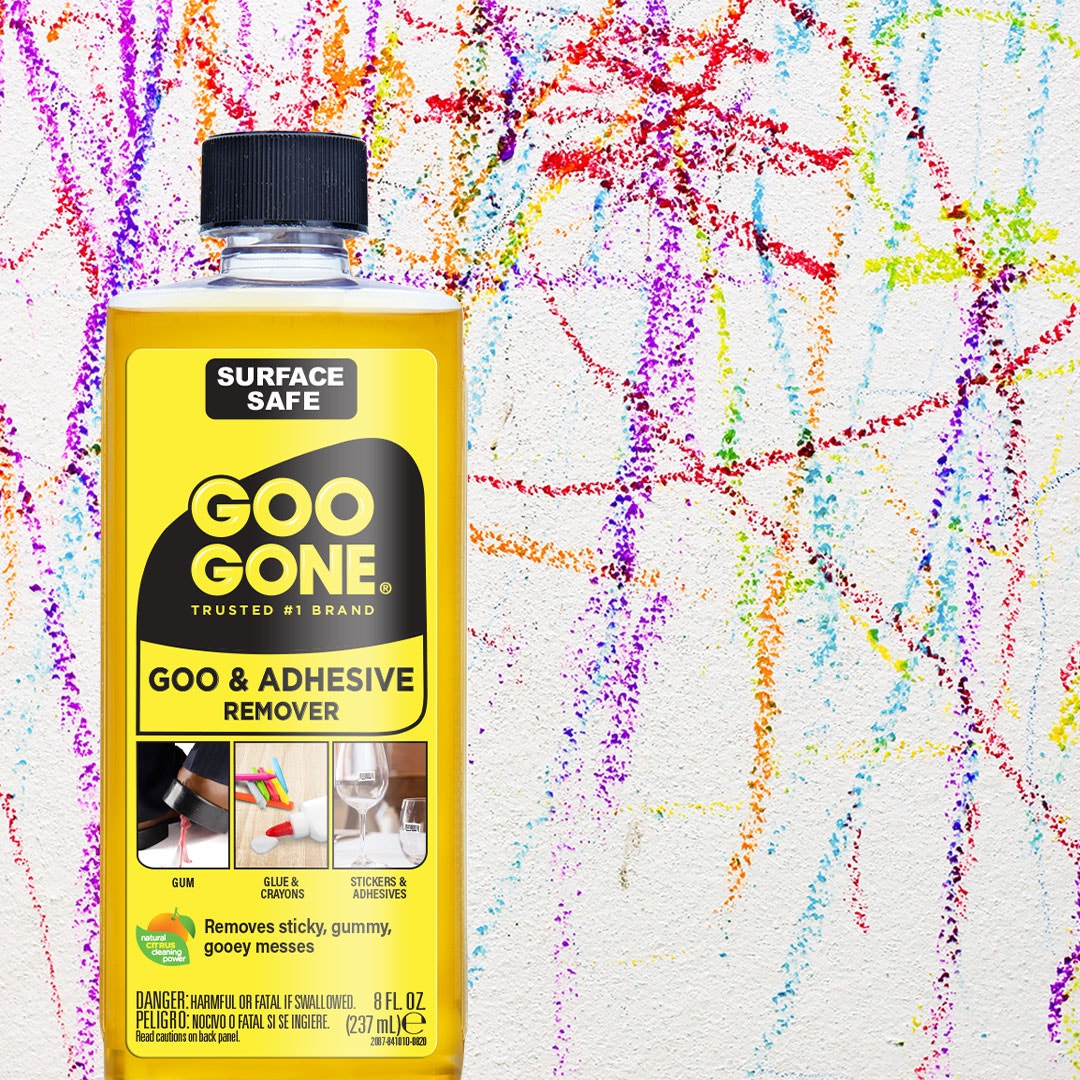 Are you tackling any home renovation projects? If you're planning to paint, it's always a good idea to have Goo Gone Latex Paint Clean Up at the ready.
Even the best painters will sometimes leave behind a little drip or roller spray. If that happens, don't worry. This formula is designed to cling to vertical surfaces, making it easy to clean up after spills on baseboards, trim, rugs, or tile.
Goo Gone Latex Paint Clean Up works on both wet and dried latex, acrylic, and enamel paints. It also works to remove art paint, varnish, shellac, and caulk.
This product gives us the confidence to tackle painting jobs around the house. When we do make a mistake, it's there to help.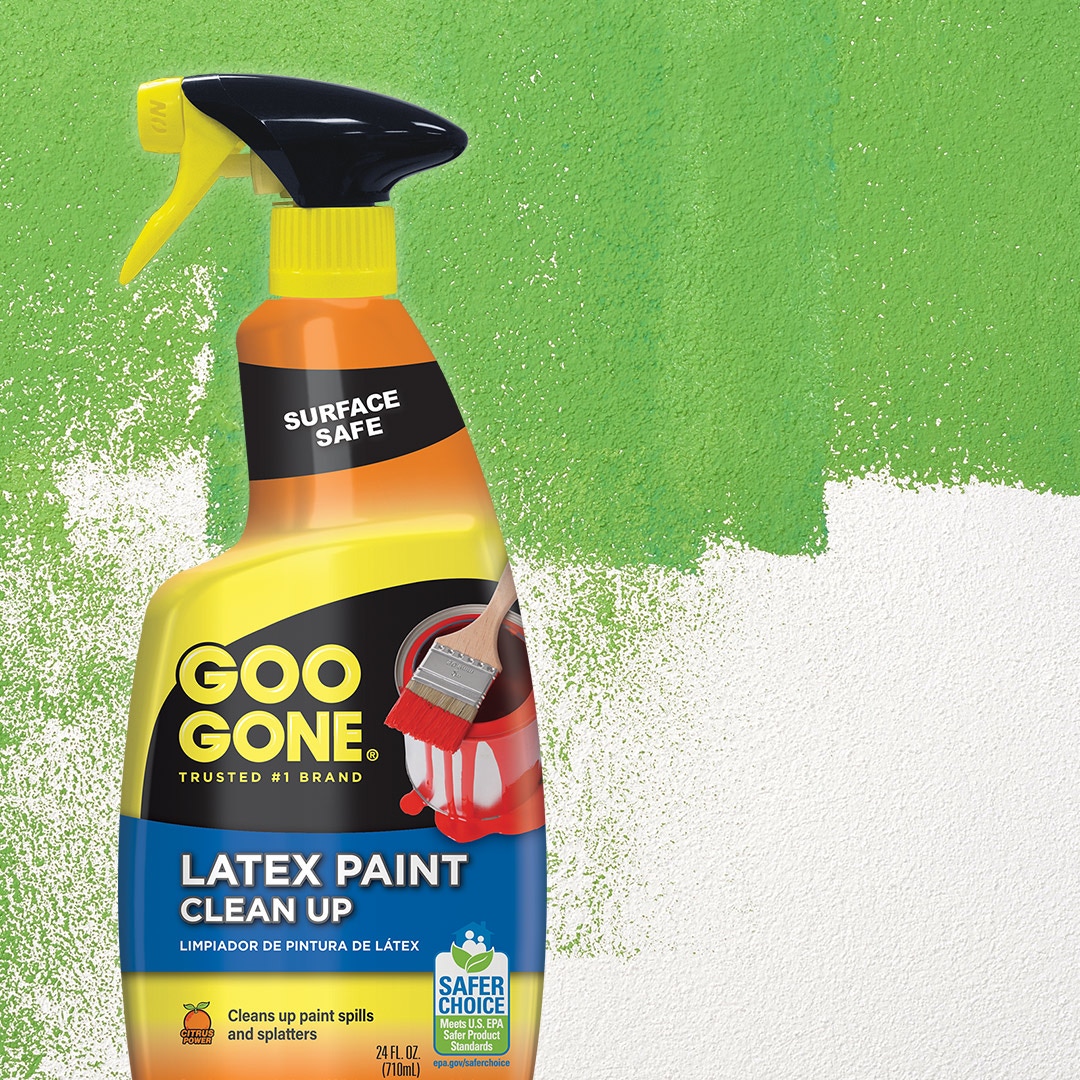 The major difference between Pro Power and our Original formula is a higher concentrate of citrus oil terpenes and additional surfactants in the Pro Power, which makes it better suited for industrial jobs or super sticky messes. Its formula is a bit more potent.
Pro Power works great to help lift and remove silicone caulk, adhesive, sealants, tree sap, wet paint, glue, grease, grime, asphalt, ink, marker, soot, tar, wax, oil, and more.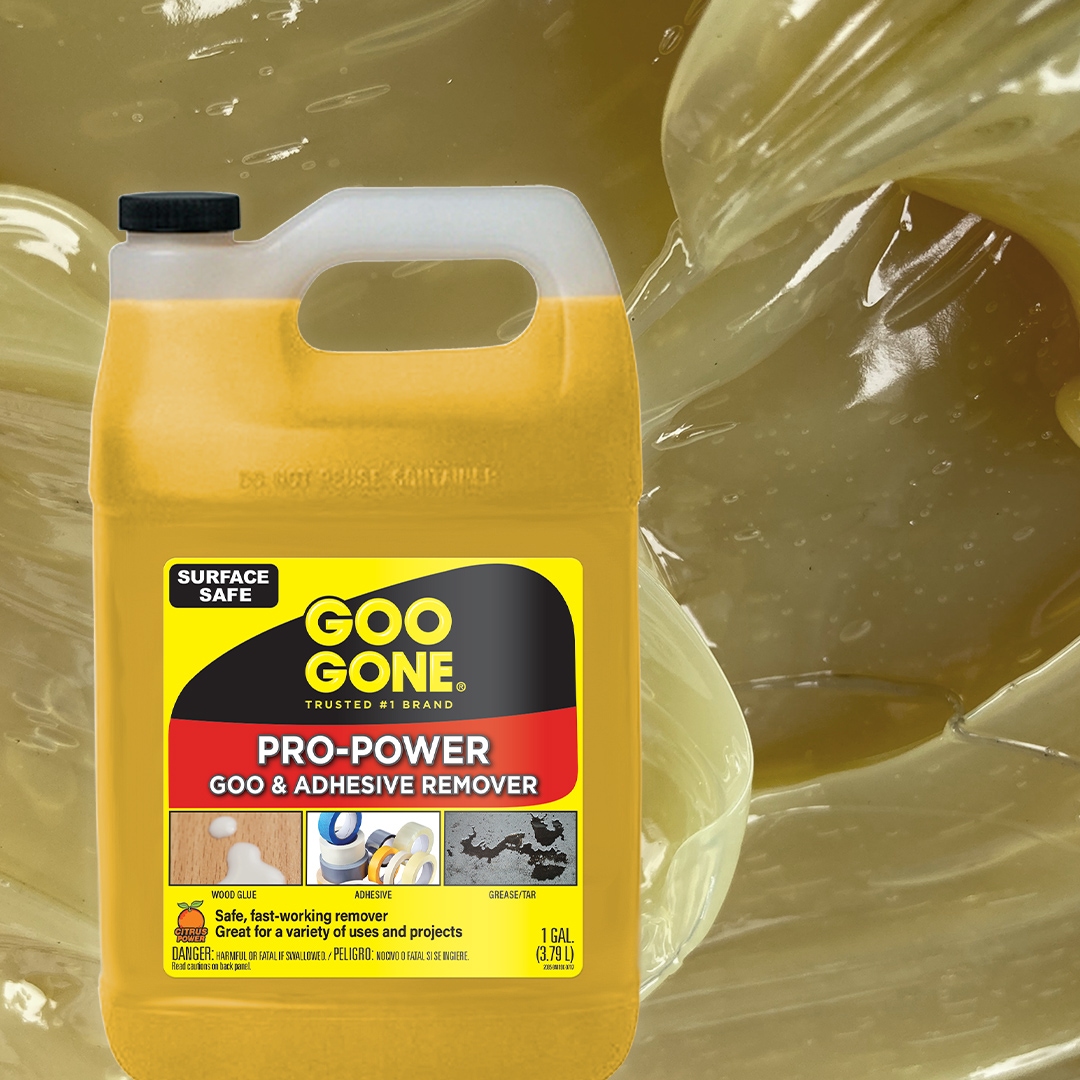 Our surface-safe, non-drip Goo Gone Automotive Spray Gel will help your car stay mint. It's the perfect companion if you're trying to remove bumper stickers or city stickers from the inside of your windshield. It also works great on crusty, hard-to-remove bird droppings, tree sap, brake dust, and asphalt.
From your bumper to your dashboard, Goo Gone Automotive Spray Gel works on your interior and exterior, helping clean glass, metals, and plastics. But we would not recommend using it on upholstery or leather.