Remodeling and renovating your home does not always have to mean having a high budget. A great inexpensive value-adding home renovation tip is painting an interior wall with a new tint. Adding a new color to your home interior can easily bring warmth, elegance, and freshness to your home. From high gloss, semi-gloss, satin, eggshell, flat or matte choosing the right sheen can get a bit tricky. Once the right interior wall paint is selected its time to revamp the space!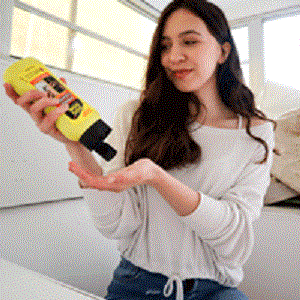 When tackling home renovating projects like painting, it's a given that spills, splatters and colorful hands are unavoidable. Not to worry, we can all relate to getting carried away with DIYs and painting outside the line. That's why we made Goo Gone Hand Cleaner; it guarantees clean hands even after the toughest jobs. It's perfect at removing the roughest soils from your hands that come from paint, tools, automobiles, pipe fixtures and most home improvement jobs. This hand cleaner removes gunk everywhere you are, without the need for water.
INSTRUCTIONS FOR REMOVING PAINT OFF HANDS
Pour on dry painted hands (No Water Required)
Apply to hands and massage the cleaner onto hands for a deep clean
Wipe dry with cloth
Goo Gone Hand Cleaner is formulated with aloe vera and vitamin E, which help prevent cracks and increases moisture longer. This hand cleaner has become ideal for tackling home renovating projects for its easy grip and no rinse requirement.
SHOP GOO GONE HAND CLEANER