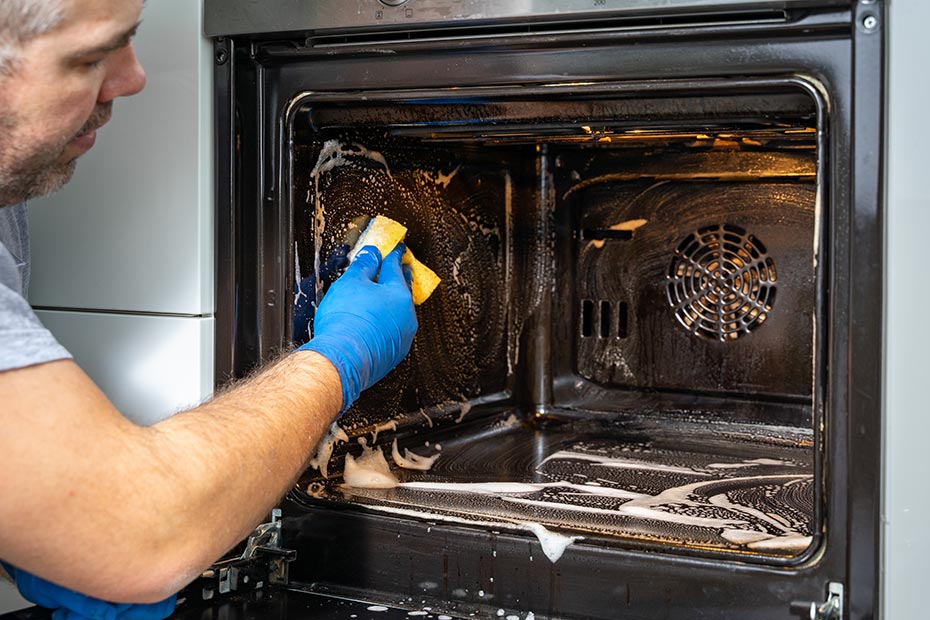 Steak. Lobster. A bacon double cheeseburger. What would your last meal be?
According to a survey conducted by Kelton Global, 33 million Americans would choose pizza as their last meal on Earth if they had a choice. In general, a whopping 98 percent of Americans eat pizza.
Why are we talking pizza? Because whether you're cooking a frozen pie or reheating last night's delicious leftovers, pizza is one of the easiest foods to lose cheese or a few toppings in your oven and cause a baked-on mess later down the line.
That's why we wanted to highlight Goo Gone Oven & Grill Cleaner. It easily removes burned-on food, oil, grease, and food spills from your oven, grates, air fryer, broiler, and anywhere else you might be stuck with stubborn burned-on food.
We've already written a blog on how to clean your air fryer oven, so let's take a look at some other uses for Goo Gone Oven & Grill Cleaner.
How to clean your oven
Spray stains from 8-10 inches away
Close oven door or grill top and allow product to sit for 3–5 minutes.
Wipe clean with a wet cloth or sponge. For food contact surfaces, rinse thoroughly with ambient water and wipe clean with a wet paper towel or sponge. For deep cleaning, allow the product to sit 30-60 minutes before wiping.
We know you're no dummy, but our legal team said we have to remind you to wait until your oven cools before using Goo Gone to make it sparkling clean. You can also use Goo Gone on your oven window — once it's cool, of course.
Cleaning broiler and grates
You'll want to follow the same steps as above. A lot of products don't work on grates because the formula drips off, but we've specifically developed stay-in-place foam to cling to surfaces, making it much easier to penetrate and breakdown burned carbon deposits.
Indoor/Outdoor grills
The fun doesn't stop at ovens and broilers. Goo Gone can even help reduce flare-ups on your grill by breaking down those tough carbon deposits. That means your George Forman grill will look just as clean as your outdoor Weber Grill or your Traeger smoker.
Safe and Sound
Goo Gone is fume-free and doesn't carry a strong, offensive odor. It's a safer alternative to general oven cleaners, as Goo Gone Oven & Grill Cleaner is surface safe for all metals and plastics. However, avoid using it on aluminum or faux stainless steel.